Les archives de l'Aventure Peugeot Citroën DS
Citroën real estate plans - Centre d'archives Terre Blanche
The real estate comes to support the automobile production: purchase, construction and modernization of the factories, as well as the marketing: the concessions spread out all over the territory are relay of the brand image near the customers. And Citroën takes special care of its points of sale, its advertising and its customer relations. These documents testify to the evolution of the urban landscapes and that of places of life and work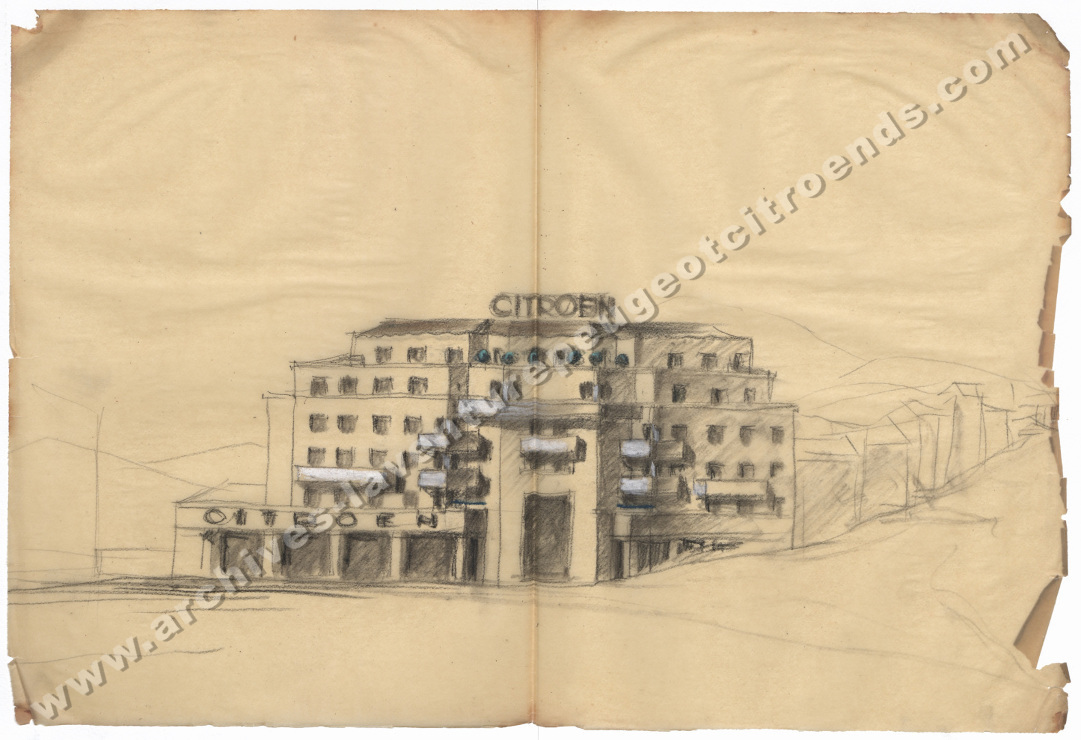 - Photos 1 (opposite) and 2 : sketch on a project of installation of a garage and exhibition store in the city of Bastia (France). The Citroën branch in Bastia is too small and an expansion project is gradually being implemented in the mid-1960s.
- Photo 3 : plan of elevation of the facade of the shop and Mr. Chauvin-Besse's garage in Thouars (France). It is the architecture department of the company that drives this development, ensuring the good compliance of the place with the image of the brand. Cyanotype, April 18 1928.
- Photo 4 : plan of a part of the french factory of Saint-Ouen of April 3, 1917. Acquired by Citroën to the company of mechanical tools and the machining artillery (SOMUA) in 1923, the site is dedicated to stamping small parts in large series and goes into operation the following year.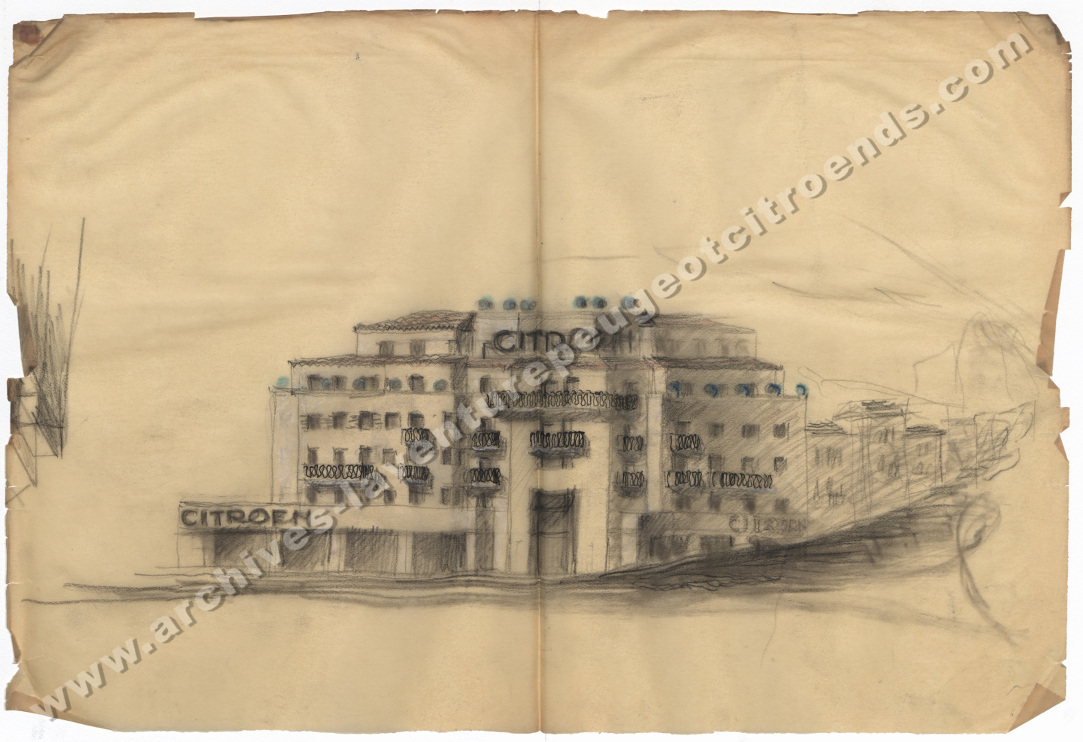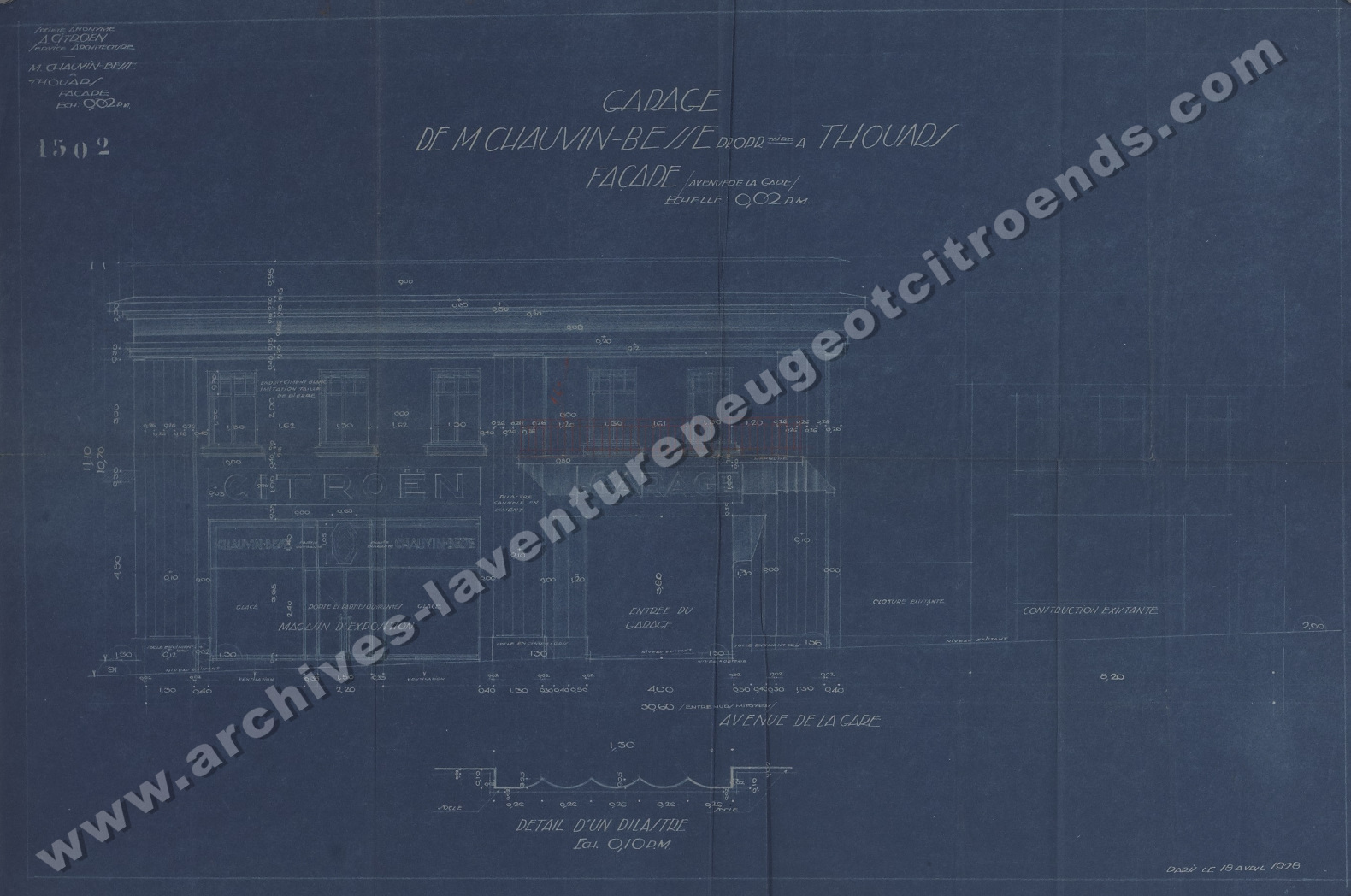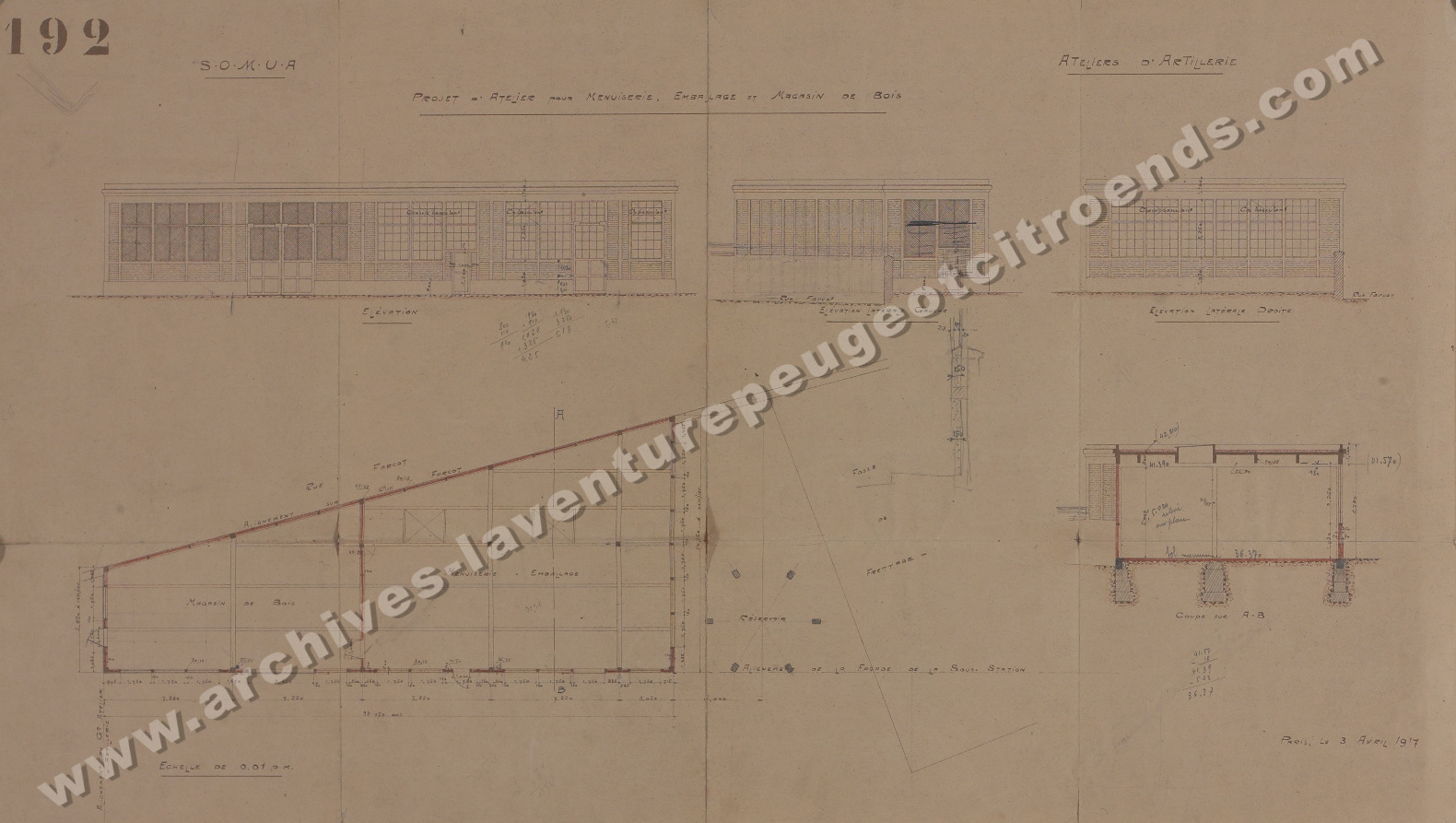 Centre d'archives Terre Blanche
Le Centre d'archives de Terre Blanche a pour vocation de rassembler, conserver, valoriser et mettre à disposition les documents historiques du Groupe PSA et de ses marques actuelles (Peugeot, Citroën, DS) comme passées (Panhard, Talbot, Terrot…).
Contact
34 rue du Commandant ROLLAND
25310, HERIMONCOURT