Les archives de l'Aventure Peugeot Citroën DS
Automobiles Peugeot directors' board record of deliberations - Centre d'archives Terre Blanche
The directors' board, tasked with leading the company, meets every month to take important decisions and define strategic orientations. The deliberations are precious evidences to understand the great steps in the company's history.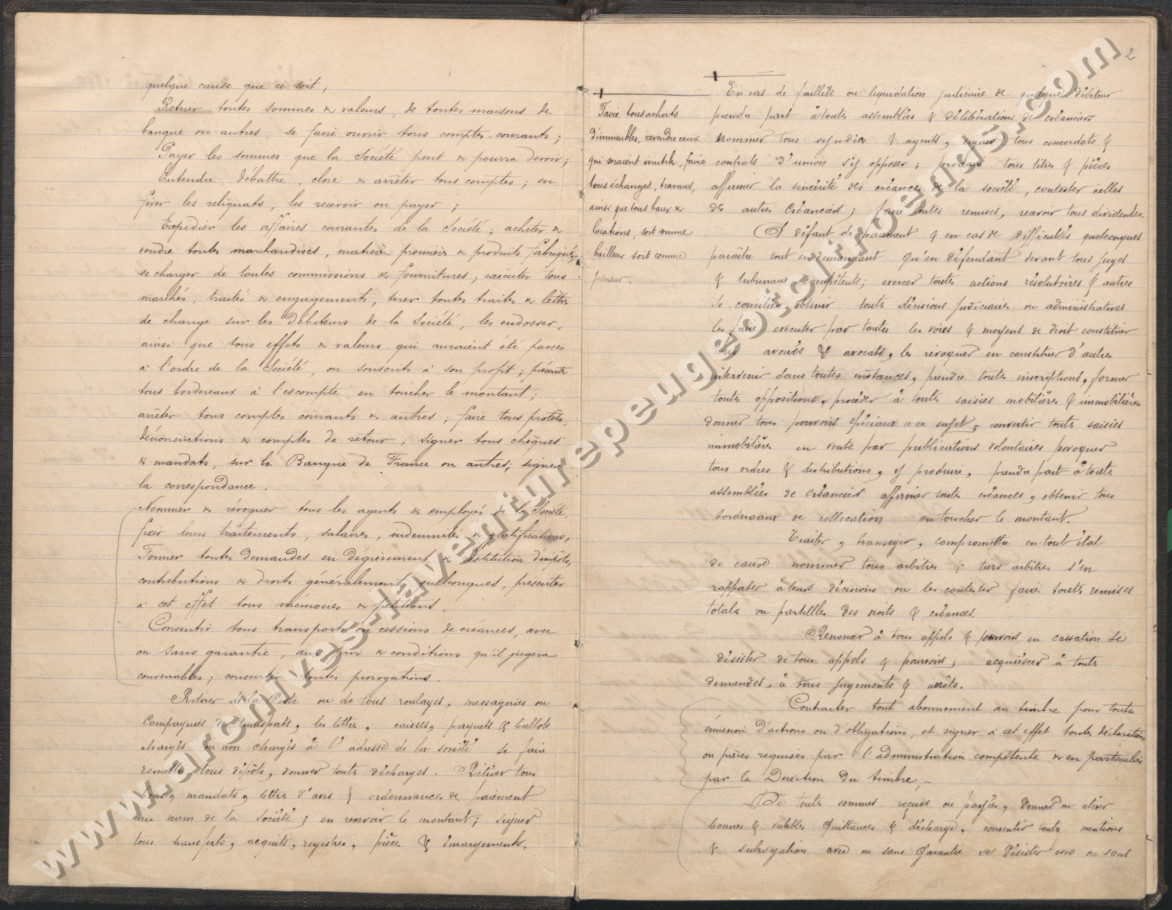 - First meeting on the 16th of May, 1896 : Armand Peugeot is nominated as chairman of the board.
- Meeting of the 16th of December 1899 : the new factory in Lille is extended ; plans to create a workshop in Paris.
- Meeting of the 16th of February 1910 : fusion of the automotive and cycle divisions ; Armand and Robert Peugeot are nominated executive managers of this new company.
- Meeting of the 27th of mars 1924 : decision to build in Sochaux a coachwork factory, it's the beginning of the "Great Sochaux" project.
- Meeting of the 8th of July 1926 : the automotive and the cycle divisions separate ; the automotive activity is concentrated in Sochaux.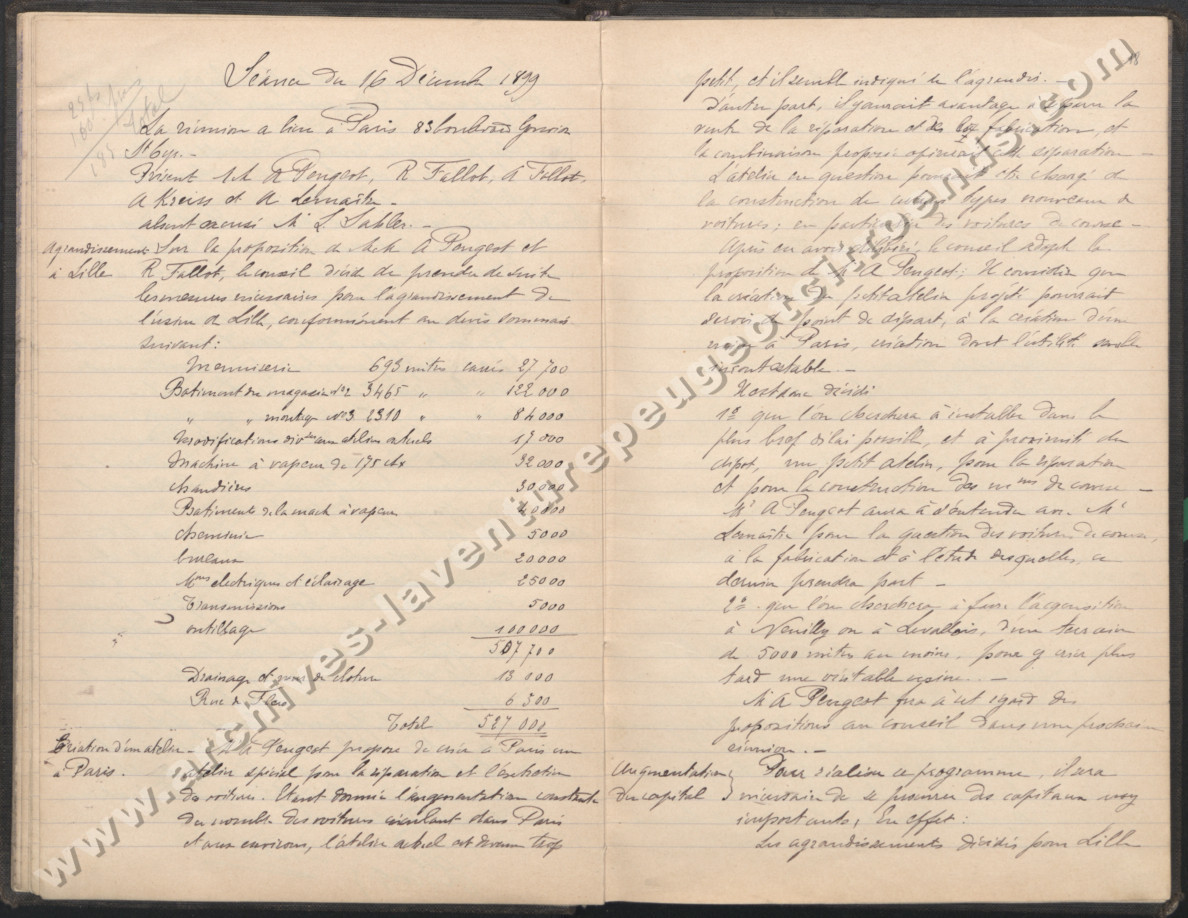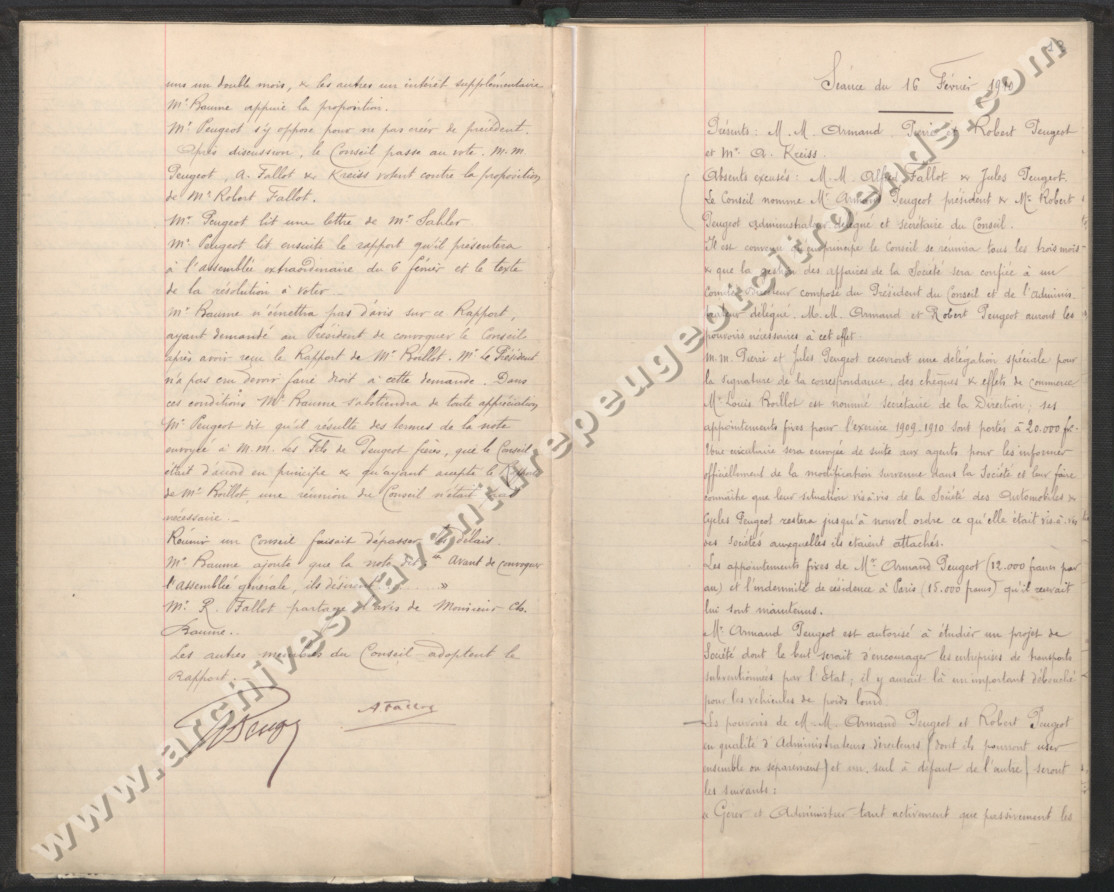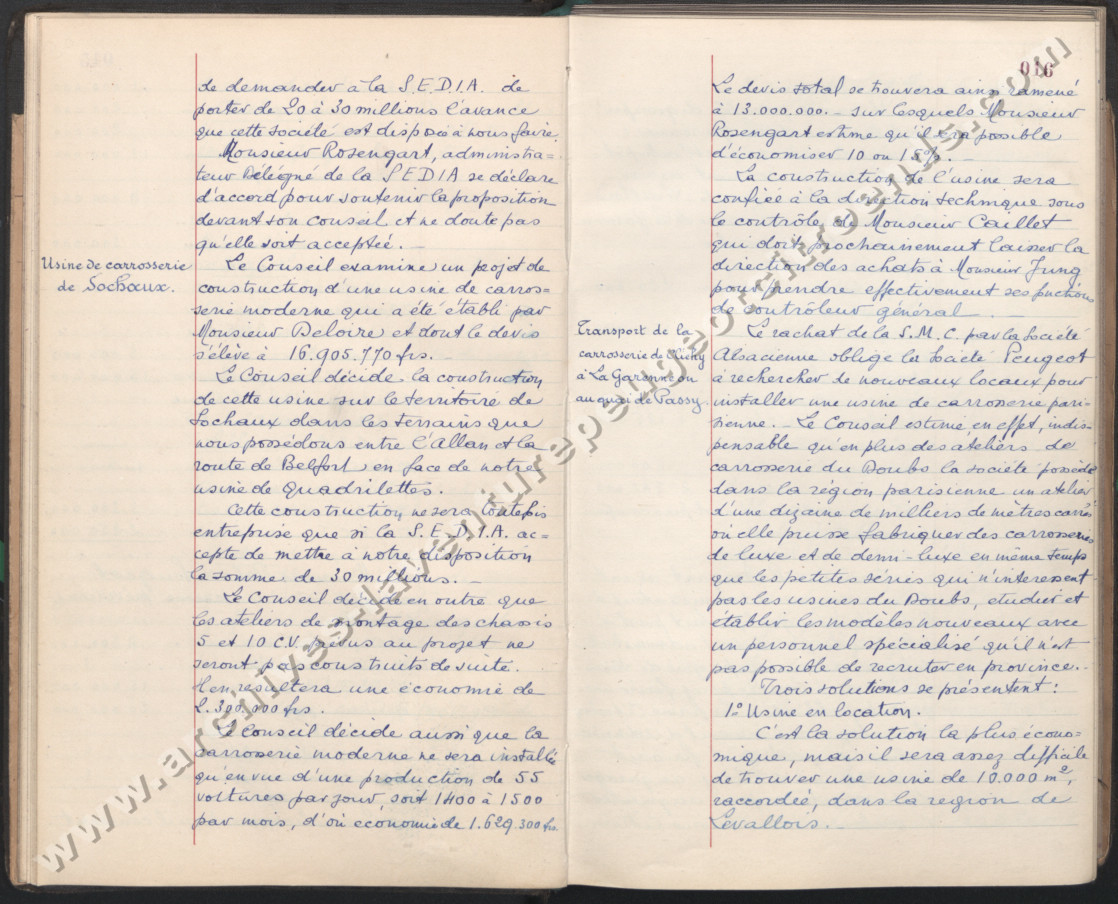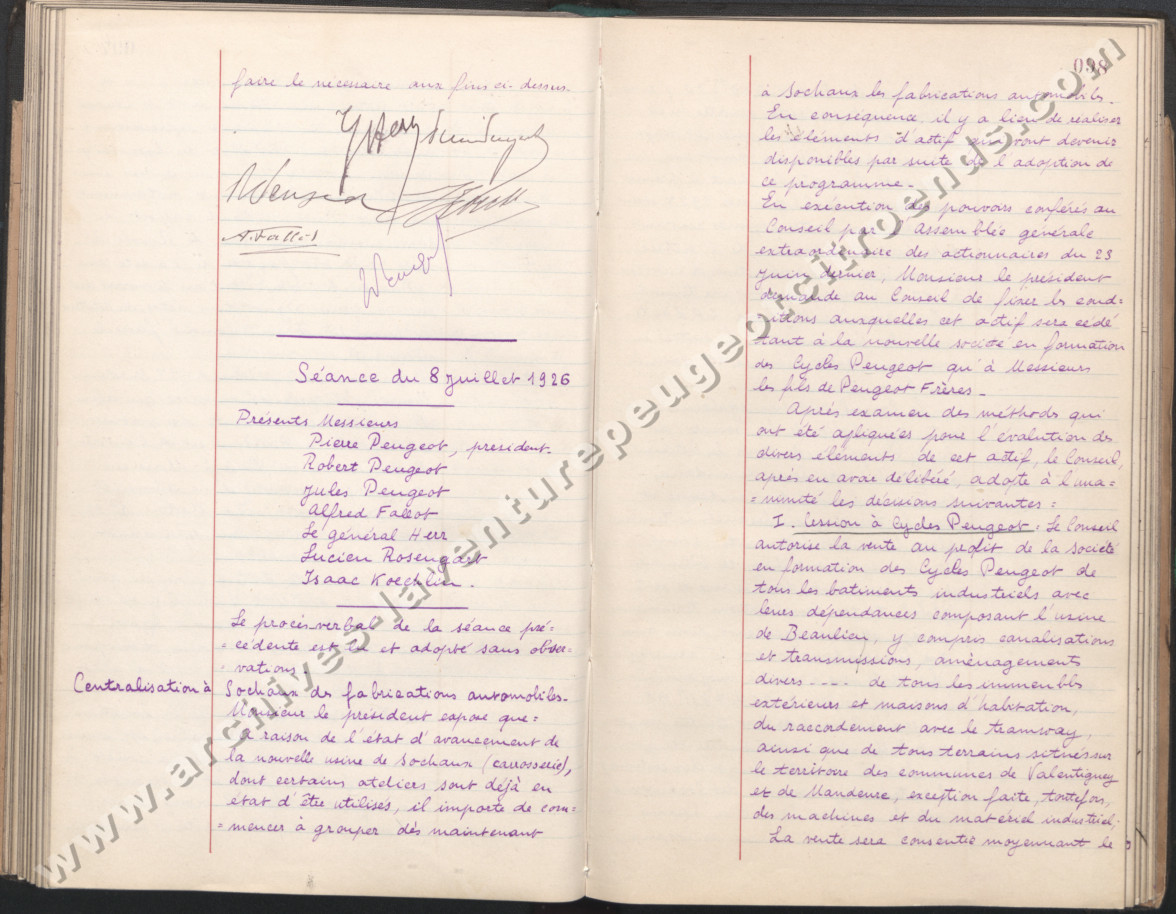 Centre d'archives Terre Blanche
Le Centre d'archives de Terre Blanche a pour vocation de rassembler, conserver, valoriser et mettre à disposition les documents historiques du Groupe PSA et de ses marques actuelles (Peugeot, Citroën, DS) comme passées (Panhard, Talbot, Terrot…).
Contact
1 rue du stade
25310, HERIMONCOURT